How Do I Post a Hope?
How Do I begin manifesting my dreams, wishes, hopes, prayers and intents with PostaHope?
Thoughts and focus add energy to your hopes, intents, prayers, wishes, dreams and blessings. The very same thoughts and focus are the first steps in manifesting your desires, whether seeking answers, clarity, or just putting positive intent into the universe. Here is how to PostaHope.
1. Sign up on the sign up page to Post a Hope.Post A Hope. Remember to scroll to the bottom of the "Review Terms" box on the sign up page and check the boxes if you agree. You will not be able to advance if you do not check the boxes in the scroll box.
2. After you register, click on the "postahope" link that appears on the upper right hand corner of the website under "Welcome Your Name." Then you fill out the PostaHope form that shows on your screen.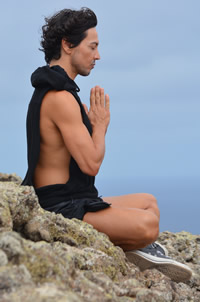 There are 2 ways to Post A Hope that you can choose from. You can choose to just post on our site, or you can choose to both post on the site and send to a recipient to let them know you are thinking about them.
Option A: Posting a Hope or Intent on Site only.
Simply fill out the PostaHope form and type in your own email address. Your PostaHope will be displayed on our site and you will receive a link via email to look at it, along with a confirmation of your PostaHope. It's as easy as that.
Option B: Sending a prayer, wish, blessing or hope to a recipient.
Fill out the PostaHope form and type in the recipient's email address. Once we receive your submission, we will send a PostaHope via email from our service to the person that you wish to bestow a blessing, thought or prayer on, with a copy to you. Simply put the recipient email address in the address box. The message will look like something like this:
Hello (Their Name Here):
(Your First Name Here) has sent you a PostaHope. Please click on the following link (link will be here) to view your PostaHope.
When the recipient clicks on the link that has been emailed to them, they will be routed to our website where they will view their very own PostaHope containing your personalized blessing, hope, prayer or message, etc. Do not post any last names or other identifying information such as addresses, social security numbers, etc.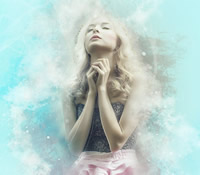 Your new PostaHope, identified by your Screen Name and the Recipients first name, will also be added to website, which is open for comments. Others will be able to comment on your Hope, Blessing or Prayer here to give your Intent added support.
For those of you who do not wish to post a Hope but are interested in hoping for good outcomes regarding problems of others, or those of you who want to comment on a posted Hope/or offer support to the person who has received a PostaHope (or the person who initiated the Hope) please feel free to do so. In order to comment on a PostaHope, you
must also sign up.